Tile & Grout Cleaning Rockford IL
Keep Your Floors Sparkling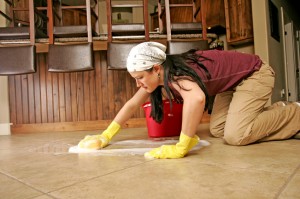 In modern house every one use marble tiles for the clean finish and it can be found in every place. Initially it looks neat and tidy. As years passes the floor becomes dull and dirty. It loses its natural shine. When the stone becomes worn out then there are chances of excess dirt and grime to collect in the places where there is a crack. This results in dirty and worn out home.
At ABC tile and Grout cleaning in Rockford Illinois, We have a team that are highly qualified professionals who can deal with any type of stone cleaning project- marble, bath, kitchen and floors, limestone, ceramic or porcelain tiles, granite, terracotta or terrazzo floor.
Extensive experience
We use powerful, high-pressure; hot water steam along with non-toxic cleansers. This method helps in thoroughly cleaning of the surfaces which have the toughest and stubborn stains. Our cleaning methods help the floor and other surfaces to sparkle and shine as it was on the first day of installation. Just make a call to us and we shall send out tile and grout specialist to get your tile sparking clean. Our products of cleaning are eco friendly.
Whenever the tile and grout surrounds with dirt may be in the kitchen or bathroom, just make a call and our professional will help you too get rid of them. In bathroom grout stains are caused by mold and mildew. In kitchen it is formed by food stains and grime. We provide a protection to your floor surface with various types of sealants. Our sealants form a clear, protective layer. This helps in prevention of anything from water, oils, tar, grease or dirt from damaging your floors. Last of all we give a polishing to the surface such that it gives a highly reflective shine to your floor- whether it is wood, metal of stone. We assure you that once our professionals handle the job they will give a beautiful finish to your floor                 We service commerical and residential customers in Winnebago County, Boone County,and Rock County. Communities serviced include Rockford,Belvidere, Poplar Grove ,Loves Park , Machesney Park,Cherry Valley,Roscoe ,Rockton ,South Beloit, Beloit Wi.,Clinton Wi. ,And Janesville WI, We got the stateline covered!
Our Steps of Action
Stone, Tile & Grout Cleaning
Stone, Tile & Grout Sanitizing
Stone, Tile & Grout Sealer Applications
Anti-Fungal & Anti-Mildew Treatment
Grout Color Restoration and Renewal